Crawl Space Waterproofing
Crawl Space Waterproofing is a no brainer
It can protect your home from long term structural damage.
Crawlspace Medic offers a range of services for crawl space waterproofing, both preventing and repairing water damage. With professional crawl space waterproofing, you can rest secure knowing your home is safe from water damage.
I had Steve come out to my home to inform me of what I should do regarding my crawl space waterproofing. He gave his recommendation and did not over sell me a bunch of stuff I did not need. I highly recommend these guys not only do they do a great job but they are very reasonable on price!
Crawlspace Medic provided an encapsulation and structure repair and mold control for our older home. This crawl space waterproofing company was extremely easy to work with and catered to our schedule. They were very respectful and hard working. The staff was always on time. Jeff, Logan, and Allen provided some of the best work I've seen in Savannah. I would 100 percent recommend them to anyone and would absolutely hire them again. I can't say enough good things about this company and the staff!
Great, Honest, Service. I called concerned for a need to encapsulate my crawl space. After completing an inspection Crawlspace Medic recommended that the present plastic being utilized was adequate. I dreaded someone coming out and telling us that we had costly problems that would need repaired. Crawlspace Medic choose to be honest which cost them an immediate sale. However, In the future if I develop a crawl space waterproofing issue I will call them right away.
Benefits of Crawl Space Waterproofing
What is Crawl Space Waterproofing?
The environment in your crawl space is crucially important. It helps regulate the atmosphere of everything above your subfloor. 
That's why it's necessary to control it with proper ventilation, ground covering and a moisture control system.
Without crawl space waterproofing and remediation, moisture can cause fungal growth that can lead to structural problems and deterioration of your home's indoor air quality. 
Our professional inspectors will assess the environment of your crawl space and offer the best solution for long term health.
Typically signs of water in your crawl space or basement are standing or ponding water, water marks on foundation or basement walls, water on top of the moisture barrier and water marks or channels in the soil.
These issues are fixed with the combination of a interior French drainage system and a sump pump. Our inspections locate the source of the water and offer custom solutions for getting it out and away from the home.
A healthy crawl space has its wood moisture content levels well below 20%. Through our inspection of your crawl space, we can help determine how to achieve the correct level with the correct thickness barrier.
Our moisture barriers are crisp and clean, making your crawl space look pristine while alleviating moisture.
We typically install a 10 mil white polyethylene barrier that is taped along the overlapped seams and spiked to the ground. This type of installation allows for a continuous moisture barrier while keeping it in place.
Overall ventilation of the crawl space is crucial to maintain a healthy wood moisture content level and relative humidity.
Often times, humid and warm months can introduce excess moisture in the crawl space, causing condensation on duct work and promoting fungal growth.
Our encapsulation systems help maintain a healthy relative humidity while providing needed ventilation to your crawl space.
Looking for a crawl space waterproofing expert?
Call Now & Schedule Your FREE Inspection.
Crawl Space Waterproofing FAQ: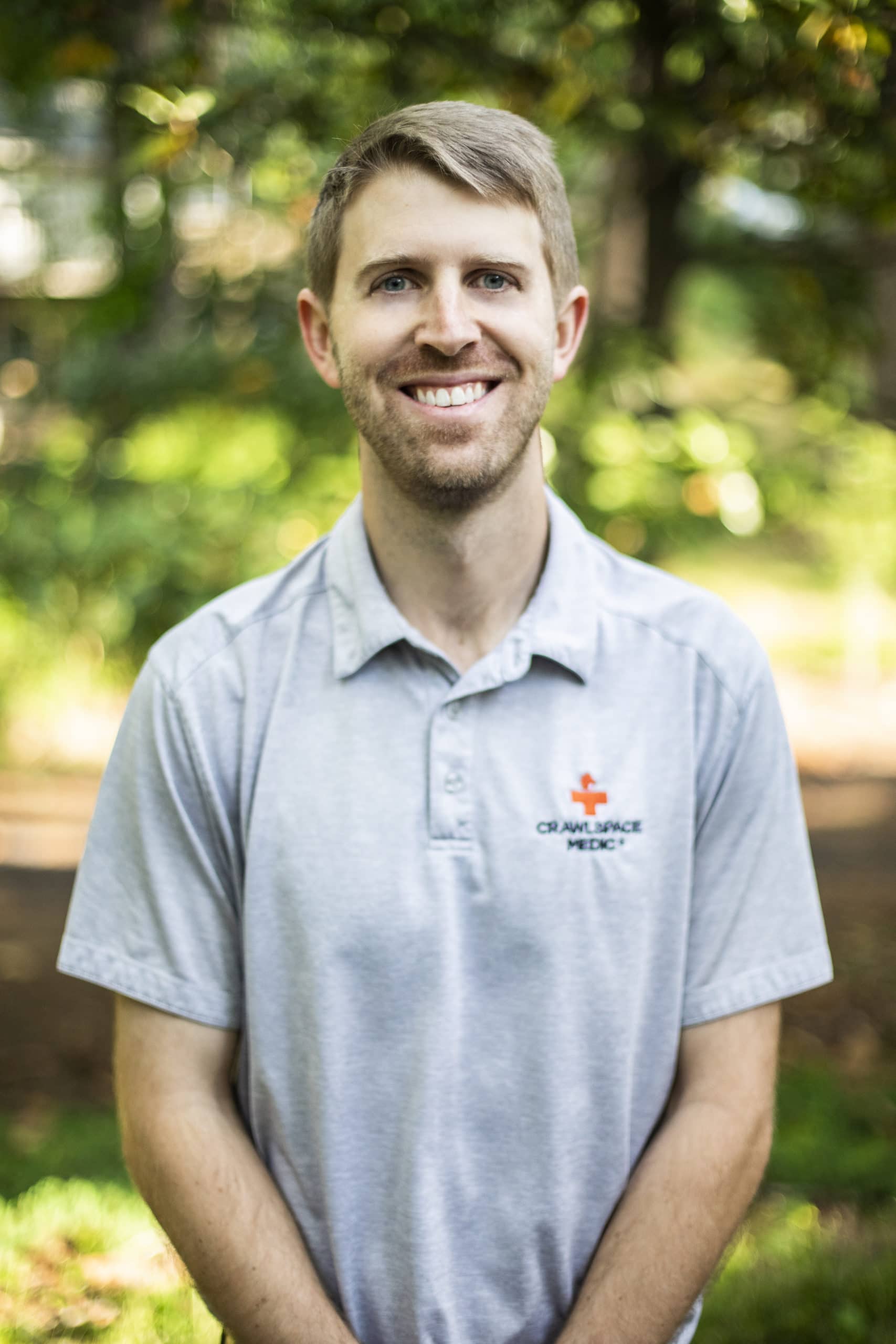 Your Crawl Space Waterproofing Pro
Find a Crawlspace Medic Near You.
Crawl space waterproofing issues in crawl spaces exists nationwide. We have grown to meet this need, so we can help families and homeowners nationwide with their crawl space waterproofing needs.
Basement and Crawl Space Services
Improve the health of your home and protect your investment.
From termite to water damage our experts have you and your home covered.
The environment in your crawl space is crucially important to the air quality of your home.
Basement Waterproofing Systems
The environment in your basement is crucially important to the air quality of your home.
Protect Your Home From Water Damage
We can control the moisture and improve the health of your home with our crawl space waterproofing solutions.
If you have high moisture levels in your crawl space, let Crawlspace Medic help to identify the source and make long term crawl space waterproofing recommendations.
The overall health of your home can suffer due to lingering crawl space moisture.
Our professional inspectors will assess the environment of your crawl space and offer the best crawl space waterproofing solution for long term health
How to Prepare Your Crawl Space For Spring
The Benefits of Investing in Basement Insulation
Crawl Space Versus Basement
The Importance of The Sump Pump